Posted by Bruce Heksem on March 15, 2012
0 Comments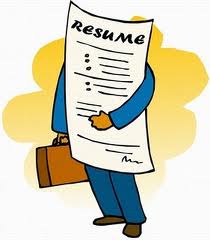 Is the economy "down" or is that just a "Scandal"?
Is it a Scandal that people are broke?
Is it all because of no jobs and high unemployment rates?
Could the Scandal be the government?
These are All fair questions, right?
BUT…..
Who cares!
The TRUTH of the Scandal is…..
1) This isn't any where near a political email (You were waiting for a good "right?- lol).
2) All that "noise" about the who, what, where and why of the economy means nothing to us!
3) TheScandal is that there is actually no "bad" economy. There is just a bunch of businesses that can't survive because they have been too brittle throughout the "shift" our economy has undergone.
Let's look at the major "shifts" we've gone through the last few years.
– some businesses rise, and some businesses fall.
When you step back and look at it for what it is, it makes sense.
You always need to be "flexible".
When a MAJOR shift like what our marketplace has gone through happens…..
….you can survive it – and not only survive it – but thrive in it.
So listen close my friend, if you want to thrive, there's a few things you'll want to know:
1) Which marketing wins? The best marketing ALWAYS wins!
2) You need to be flexible, you need to surround yourself with with innovative, flexible people.
3) You need to keep it real with real people.
4) Did I mention the best marketing ALWAYS wins?
Here's the problem:
The answers are REALLY simple.
There's not enough people that are thinking for themselves.
There's not enough entrepreneurs.
Too many people are looking for handouts….
…..or waiting for someone to send them the memo that the economy is "ok" again.
No one is teaching WHY social media is so effective – and why blogging is the hottest thing since disco (and the reasons are not anywhere close to what most people "teach")
No one is teaching how to sell in the "new" economy.
And all this…..
Leaves for ALOT of people standing around, scratching their head – left with nothing to say except…..
"The economy is so bad right now…" Scandal!
Truth is…..
It's really good (I mean really good).
IF you know how to maneuver in it.
IF you're willing to follow a few simple suggestions…..
And IF you're willing to listen to two of the most flexible, innovative guys I've ever…..
….who have happened to sell over $4,000,000 in products and help over 19,000 people (in just the last 4 months) break free from believing the most poverty stricken economic scandal of the century.
The Good News is that if you are willing,
They'll show you how you can start "getting your piece of the pie" ….TODAY.
Here's what you should do now:
grab a piece of paper and a pencil!
Then sit down!
put the kids in the other room and the dog outside!and grab a cup of "joe"
This video has already "awakened" thousands and is going viral in over 170 countries.
You'll see why in a sec.
Here's The Link You Need To Watch It:
I'll see you on the "other side".
Bruce and Carol Heksem
858 240-6647
P.S. Are you ready to work with us?
P.S. Now you know about the Scandal, go here to read more: